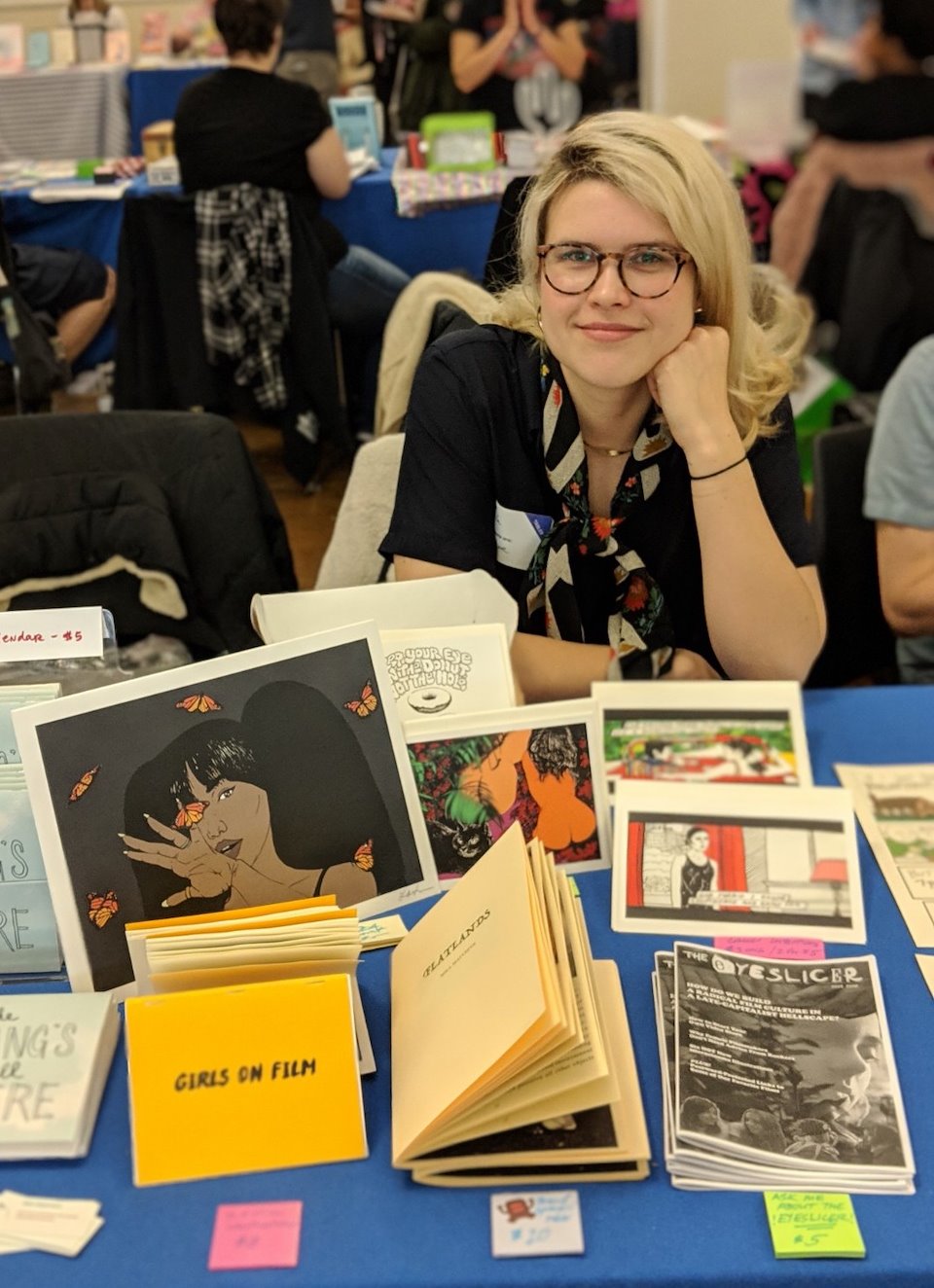 Happy to have shared my work at the Barnard Feminist Zinefest again this year, including my new book "FLATLANDS".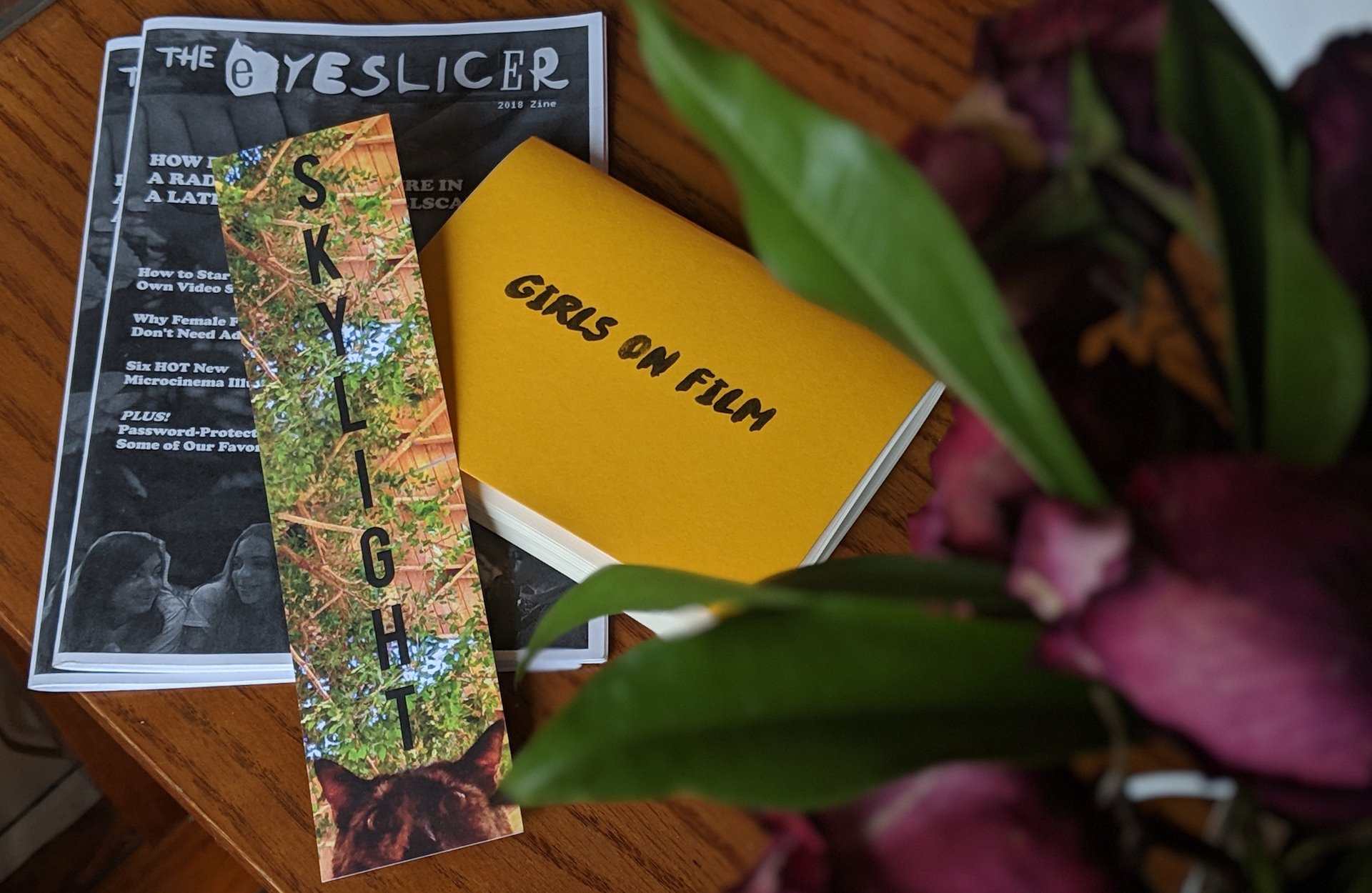 Girls on Film and The Eyeslicer 2018 zines are now both available at Skylight Books in Los Angeles!
I had the pleasure of collaborating with filmmaker Graham L. Carter for the poster of his musical feature film "Shoot the Moon Right Between the Eyes," starring David Kendrick, Morgana Shaw, Sonny Carl Davis, and Frank Mosley. The film will have it's world premiere at Indie Memphis Film Festival next month!
The Eyeslicer Halloween Special will have its premiere on Thursday, September 27th at Nitehawk Cinema in Williamsburg, Brooklyn. Season one showcased some of the best, most original shorts from American independent cinema today and the Eyeslicer Halloween Special, jam-packed with 12 "spooky" tales, does not disappoint. I was pleased as punch to not only illustrate the opening animated credits, but also the show poster (which will soon be a limited-edition VHS)! Some nice words from Indiewire: https://nitehawkcinema.com/williamsburg/movies/the-eyeslicer-halloween-special
Utterly Winona is in full swing at Quad Cinema and you can now purchase all four of the Winona Ryder postcards I designed at $2 a piece or $5 for all. Find these and my zine "Girls on Film" with the concessions!
Starting August 17th, you can pick up these limited Winona postcards at Quad Cinema at screenings for BEETLEJUICE, HEATHERS, REALITY BITES, and MERMAIDS. And starting on Tuesday, August 21, these will be available for purchase at $2 each or $5 for the whole set.
Press! The August 15, 2018 issue of AM New York featured a dedicated section to my "Utterly Winona" postcards, in print no less!
Quad Cinema commissioned me to illustrate four postcards for their upcoming UTTERLY WINONA program (August 17 – September 1), honoring the extraordinary icon Winona Ryder. The first, depicting a scene from Mermaids, is available to pick up at the theater now.
You may also purchase my zine GIRLS ON FILM in the lobby.
King in the Wilderness (Sundance 2018), on which I was the associate producer, is now available on HBO GO!
This documentary feature chronicles the final chapters of Dr. Martin Luther King Jr.'s life, revealing a conflicted leader who faced an onslaught of criticism from both sides of the political spectrum.